"I am the dragon of the sky the iron turtle"
—Xeno
My name is Slow Reader but if you're my friend you can call me Slow or Brian. I've been on wikia drifting for a while but I seem to hang around the Killzone wiki for a lot. Please don't hesitate to ask for help from me or
a more qualified soldier
. I'm usually on the forums or editing random articles.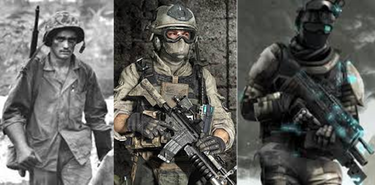 My love for Killzone
Edit
"The room just went silent."
—Just after I was finished explaining KZ2 to my former best friend.
I've played all console games but none of the handhelds.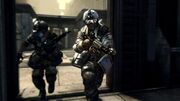 I personally regard Killzone 2 as the best FPS I've ever played. I do enjoy Shadow Fall but agree that it could have been better. I support the ISA.
What I Play
Edit
"No! No, I won't quit. The rest have left but I'm staying here and wining this game! You two, get rocket launchers on their air support. I'll get my shotgun out."
—Myself meeting my good friend Max in Black Ops 2 just after my entire team had rage quitted.
I play Call of Duty, Battlefield, Killzone and whatever PS+ gives me. If you ever want a game don't hesitate to ask for my ID on chat. I can't post it directly here but just ask. I also like playing single player games like Far Cry 3 and Assassin's Creed. The latter, I enjoy playing in month long sittings where I play like 5 games in the series consecutively. I plan to get Wolfenstein for PS4 soon so that will soon consume my time.
"That sounded ssshhh-"
—My former and very lovely music teacher commenting on our performance.
I like all music. I drift between styles constantly. One moment it will be death metal and the next, classical. However, I enjoy listening to Nightcore most of all.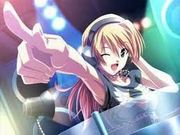 I can't play anything but I appreciate people who can. I enjoy writing poetry based on who I love and who I hate.
A Small Notice
Edit
"I recognized your IP :P"
—The first guy I met on a wiki's chat.
I go to a boarding school in England. I'll be here for the rest of my education as it goes all the way up to higher education. As such, I have to use their internet which is shared by many others. There appears to be another member of wikia here. Please don't identify us by our IPs or we'll quickly become the same person. Thanks!
Final Word
Edit
"Good bye! Hopefully you can get your finger out your own ass..."
—A friend commenting on another.
Thanks for reading. I hope you read this with interest and passion (although probably not). I look forward to editing with you and having as much frivolity as is allowed. Adios!
Community content is available under
CC-BY-SA
unless otherwise noted.